Partner Bios
Parwin Dina – Lead Client Service and Tax Compliance Partner
BA Accounting & Finance, Chartered Tax Advisor (CIOT) UK, FCA (ICAEW) UK, VAT Compliance Diploma (UK and GCC)
28 years of experience in direct and indirect tax (16 years in the Middle East and 12 years in Europe) covering at least 20 tax jurisdictions, Parwin was the winner of a Tax Award in 2015 for outstanding contribution to international tax in the UAE . She was the Founder of Deloitte International Tax Practice and former International Tax Director. In 2009 she set up her own International tax practice – GTS, and in 2016, she set up GTS Tax Consultant to leverage on the deep expertise in indirect tax she gained in Europe and Middle East. Over the years Parwin has built a portfolio of international and local clients and enjoys a strong credibility in the market. Parwin has been a speaker at Tax Conferences on both direct and indirect tax issues. During her 16 years in the Middle East she has gathered a deep experience of reducing tax exposures of multinationals through her tax management processes and strong and ethical relationships with senior tax officers. Her client base includes the GCC, Iraq, North Africa, Europe and the US. She also worked on a major tax and legal project for his Highness in the UAE. She was the project Leader of a fiscal study with the UAE Ministry of Finance. She is also working on a project for the international tax division of a GCC country. Parwin is consulted on an informal basis by the OECD on international tax matters pertaining to the GCC Region. Prior to her arrival in Dubai, Parwin worked for PWC Mauritius where her portfolio of clients included businesses operating in the Middle East and Africa. Her focus was the mitigation of direct and indirect tax risks for multinationals. Parwin worked in the UK for several years after qualifying as a Chartered Accountant and a Chartered Tax Advisor. She worked for several years in the financial services sector, which includes banks such as Citi Group and HSBC. Her main focus within the financial services sector was to mitigate their tax risks, and she was leading the senior teams who was dealing with UK HMRC. Parwin is a native French speaker. She is fluent in both English and Arabic communication verbal and written.

Jean Charles Hut – Strategic Partner​​
MBA Corporate Finance & MIS – Terry College of Business (USA), Masters in Finance – ISC Business School (France), IMA member.
30 years of experience in being a CFO of a number of companies which included multi-nationals, public sectors, IT companies. Jean-Charles (JC) has a full-fledged CFO background with an acute Business Advisor focus. He is a team player actively involved in executive management of established companies as well as developing legal entities. He has a demonstrated ability for management of multi-cultural finance teams in international locations and for interfacing with all levels of staff and management in an organization with solid analytical skills used in securing evolving financing solutions with Shareholders and Lenders for working and non-working capital. Jean-Charles contributed over 4 years  to the management of Unicon, a privately owned international group of companies having a diversified portfolio of business involving real estate project development, architecture, construction, oil and gas services, trading and education and Artificial Intelligence in the Middle East and Africa. He has 21 years' experience in Oil &Gas services industry with CGG (Group revenue range: $ 3.4 billion) – a fully integrated Geoscience company providing leading geological, geophysical and reservoir capabilities to its broad base of customers primarily from the global oil and gas industry. As a strategic partner of GTS, JC has been involved in projects for companies such as SG, Natixis, GE, Standard Chartered bank, Jumeira Properties Management etc and brings valuable commercial insights into projects. Jean-Charles has undertaken projects for several African countries which include Mali, Ghana, Tanzania and Gabon. Languages spoken fluently are English and French.
Rubeena Dina – Partner​​
BSC Accounting and Financial Analysis (UK), ACA ICAEW (UK), Member of the Institute of Directors (Mauritius), Chartered Institute of Taxation (UK) – ADIT (TP)
22 years of experience in direct and indirect taxation. After qualifying as a Chartered Accountant in the UK, Rubeena moved in the industry sector working for a US multinational where she gained exposure of taxation in various jurisdictions in Europe. She further consolidated her experience when she moved to JC Decaux London where she gained experience in corporate restructuring and Transfer Pricing.
Before being recruited in Australia in 2006 to work for a US multinational, Rubeena worked for the Dubai Development Investment Authority for nearly a year. She was responsible for financial reporting, finance processes and procedures for the construction projects. In Australia, one of her main focus, as Head of Finance, was taxation. She went through several audits undertaken by the Australian Taxation Office (ATO) whereby she was responsible to investigate all the issues raised, collate all information and present them to the ATO. She represented her employer at the ATO meetings and gained considerable experience in dealing with their audits. She also gained experience in due diligence in Australia and contributed to the rapid growth of the US multinational in the Australian market. Throughout her career in multinationals, Rubeena has worked on Transfer Pricing matters- compliance and strategic. She focuses on Transfer Pricing in the African and Middle East jurisdictions at GTS. Languages spoken are English and French.
​
Ahmed Al Juboori – Partner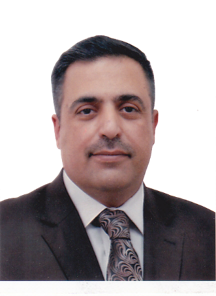 ​CPA (Arab Institute)
25 years of tax experience in Iraq, including as PwC tax professional. Contributed to promulgation of Accounting Standards in Iraq and professional training of accounting and auditing clients. Currently based in GTS' Iraq office managing tax affairs of clients across Oil & Gas, Construction, Financial Institutions, Engineering, IT and Manufacturing industries.
Jean-Olivier Pirlet – Associate Partner
Studied tax law and Finance/Corporate Finance in France, Sweden (Stockholm), USA (Columbia).
20 years of tax experience in PWC (France) and as in-house international tax manager in the Industry (Manufacturing and EPC sectors (Oil & Gas, Power, Transportation). Jean-Olivier also spent 7 years as Group Tax Director (IPSOS) covering 100 countries and retail sector (Adeo: 20 B€ Turnover over 15 European countries). Reputed for dealing with highly complex transfer pricing issues, M&A, disposals and corresponding restructuring, various optimisation tax scheme and successful bargaining with international tax authorities. Languages spoken are English and French.